The Bridge over the River Kwai
http://www.bridgeriverkwai.com/
Kanchanaburi, in Myanmar border, is home to the famous Bridge River Kwai. During WW II, Japan constructed the meter-gauge railway line from Ban Pong, Thailand to Thanbyuzayat, Burma. The line passing through the scenic Three Pagodas Pass runs for 250 miles. This is now known as the Death Railway.
The railway line was meant to transport cargo daily to India, to back up their planned attack on India. The construction was done using POWs and Asian slave laborers in unfavorable conditions. The work started in October 1942 was completed in a year.
Erawan National Park (Erawan waterfall)
https://www.thainationalparks.com/erawan-national-park
Erawan Waterfall is located in the east side of the park in a convenient walk distance from HQ. Named after three-headed white elephant in Hindu mythology, Erawan Waterfall flowing with emerald water is the major attraction of the national park. It is 7 tiered and spans over 1.5 km, each tier has also number of smaller falls into ponds full of fishes. A series of trails and foot bridged will lead visitors all way up to 6th tier, last tear is accessible by scrambling up to few cliffs for those who like a bit more challenge.
Hellfire Pass
http://hellfire-pass.commemoration.gov.au/remembering-the-railway/hellfire-pass-memorial-museum.php
The name 'Hellfire Pass' came from the appalling working conditions at and around this site, some 150 kilometres from the start of the railway at Nong Pladuk. In mid-1943, when the Japanese introduced a 'Speedo' to meet tight deadlines for completing the railway, prisoners were forced to work long hours into the night. Their work site was lit by oil lamps and bamboo fires. This flickering light, the noise from the drilling of the rock and the shuffling of hundreds of poorly fed prisoners seemed the very image of hell.
 Elephant Heaven
https://www.elephantnaturepark.org/
Elephant Nature Park is an elephant rescue and rehabilitation center in Northern Thailand where you can volunteer and visit to help. We have been involved in dozens of rescues which have created our thriving elephant herd. The park provides a natural environment for elephants, dogs, cats, buffaloes and many other animals under our care.
Volunteers and visitors contribute to the healing while learning about their lives past and present. Arrange a visit to all our projects in Thailand, Cambodia and Myanmar.
Elephants World (บ้าน ช.ช้างชรา)
http://www.elephantsworld.org/
Elephants World, they work together with Mahidol University Kanchanaburi and Wild Life Hospital in Sayok. One of their students, Oraya Ketchaisti (21), came to ElephantsWorld to do research with our elephants. Oraya studies Conservation Biology at Mahidol University Kanchanaburi, and is excited for such an amazing experience here at ElephantsWorld. She will conduct this research for three months on seven of our elephants. Her favorite ones so far are Malee and Tangmo because they are always happy!
Day program: one day with elephants
Kanchanaburi War Cemetery
http://www.cwgc.org/find-a-cemetery/cemetery/2017100/KANCHANABURI%20WAR%20CEMETERY
Don Rak War Cemetery is situated next to Highway number 323, not far from Kanchanburi Train Station. This cemetery, known by local residences as "Pha Cha Angkrit", is constructed on the area of about 7 acres, after the Second World War. The war prisons who died during the construction of the Death Railway at that time were buried here. There were in fact about 7,000 dead bodies in the cemetery.
Library Cafe Kanchanaburi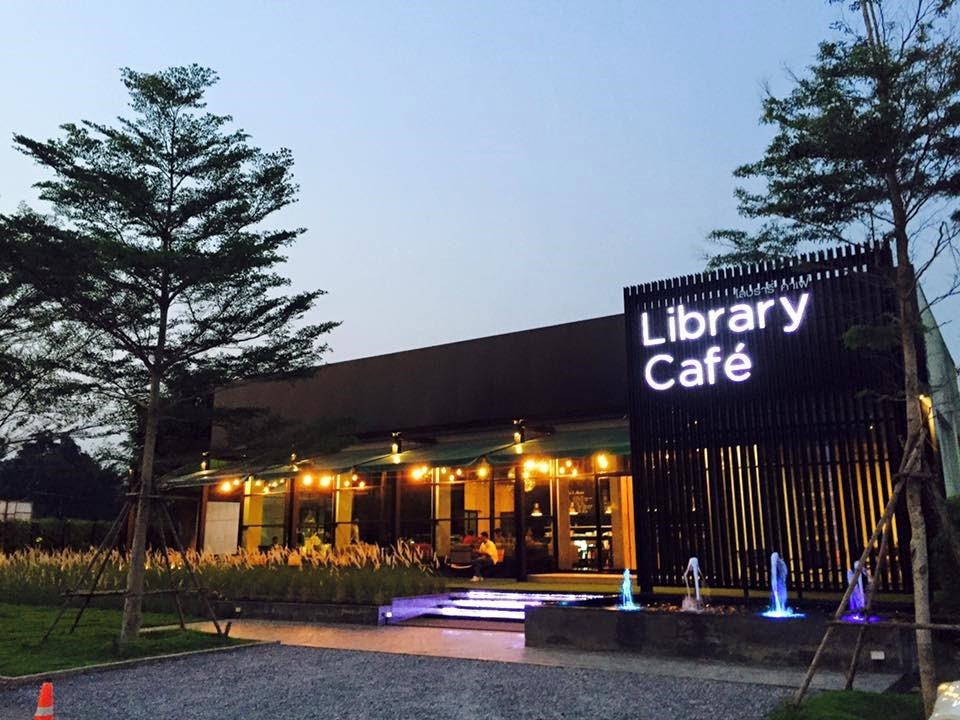 https://web.facebook.com/LibraryCafeKanchanaburi/?_rdc=1&_rdr
Creating your fantastic time through visiting the lovely cafe Loft Style nearby River Kwai Bridge with a testy food and drink in valuable price for chilling in your vacation time at Kanchanaburi.